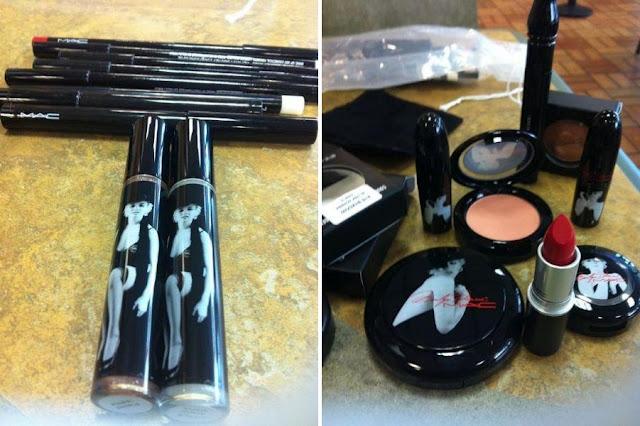 The MAC Marilyn Monroe Collection
will be launching in October and I can't wait!
I have already seen people selling it on Ebay!
It will include:
5 Lipsticks- Scarlet Ibis, Love Goddess, Pure Zen,
Deeply Adored, and Charmed I'm Sure.
2 Dazzleglasses- Phiff! and Little Rock.
3 Lip Pencils- Cherry, Beet, and Redd.
4 Eye shadows- Preferred Blonde, How to Marry, Showgirl, and Silver Screen.
2 Eye Kohls- Smolder and Fascinating.
1 Beauty Powder- Forever Marilyn <3
2 Powder Blushes- Legendary and The Perfect Cheek.
1 Penultimate Eye Liner- Rapid Black.
1 Penultimate Brow Marker- Universal.
1 Brow Finisher- Clear.
5 Nail Laquers- Rich, Rich, Rich, Kid Orange, Flaming Rose,
Vintage Vamp, and Stage Red.
1 Mascara in Extreme Black and False Lashes 35 Lash.
My First Choice will be the Forever Marilyn
Beauty Powder!!
Pictured here: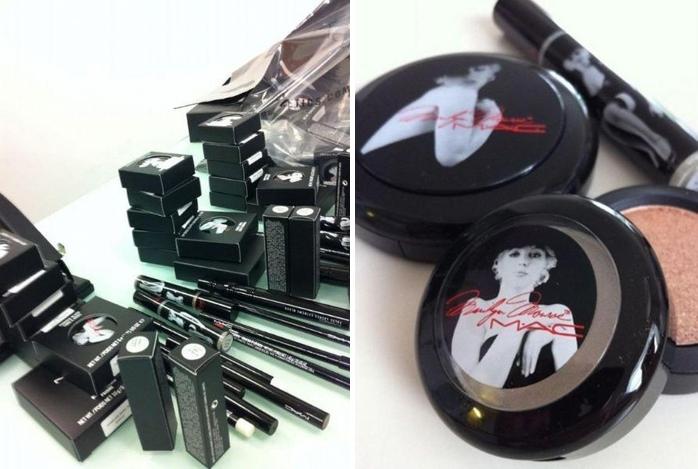 Will you be lining up for this glamorous collection?
I know I will be first in line!
What would be your picks?
A very beautiful lady named Raisa from Spain posted some swatches on Instagram.
I also got product names and pictures from Catanya: